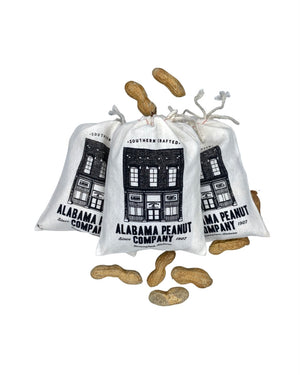 1907 Event Favor Roasted Peanuts (Cloth)
The perfect portion for event guests at 1/4LB. Choose from original antique barrel roasted flavor, salt or cajun. Peanuts are in-shell.
Store pickup and shipping available, 48 hour notice required.
If you would like to pick them up in-store, click here https://www.toasttab.com/alabama-peanut/v3 and scroll down to the catering section. Thanks!